Attractions and Activities
The main attraction is the spectacular Kawiti Glow- worm Caves. The caves presents a galaxy of glow-worm lights, impressive limestone walls and magnificent delicate stalactites and stalagmites that took thousands of years to form. A small stream flows through the cave in which a pet eel resides, and can be stroked.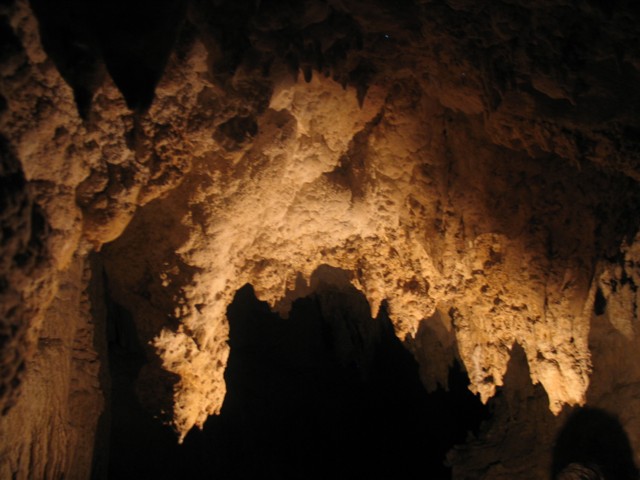 Stalagmites Kawiti Caves
The stalagmite formations inside Kawiti Glow-worm Caves are magnificent.
Waiomio Far North 4 of 4
Only small groups are taken on the guided cave tours at any one time and all questions are skilfully answered. The informative narration from your guide comes with what you will find is uniquely Māori humour which causes outbreaks of laughter and mirth. A few of the naturally shaped stalactites and stalagmites, aptly fuelled by your guide, will create hilarity which socially enhances your experience. Although the caves don't have huge caverns like Waitomo they are still impressive and truly worth while visiting.
The unguided 10minute Scenic Walk from the caves to the excellent car park is easy, tranquil, and enjoyable and can be spiritual. You will pass through native bush where the limestone formations appear as pillars, boulders and huge solid slabs. Some shapes look very similar to furniture and others look as if they were inspirational for some of Weta Workshop creations.
Take your time; explore, look through crevices and down holes. Sit and allow your senses to take in the surroundings and you may be touched with the spiritually that emanates from here making you feel one with the land as you hear bird songs.

The remains of the massive 4 Ruapekapeka Pa site is a few minutes south from Waiomio and is worthy of a visit to appreciate the history of Waiomio Valley and its people the Ngati Hine.
The township of Kawakawa is a five minute drive north and the Bay of Islands can be reached within 30 minutes.