[vc_row][vc_column][vc_column_text]
Activities in New Zealand
New Zealand offers an unlimited selection of quality attractions, activities, and adventure for an exciting and fun filled holiday while in New Zealand.
New Zealand's North Island offers a huge variety of attractions with surfing and swimming beaches, ski fields, walking tracks and the two largest cities in the country. The South Island is a unique land filled with magnificent scenery, rugged coastines, majestic forests, snow capped alpine mountains, fast flowing and serene rivers, and glacier fed lakes. New Zealand has many attractions and activities to offer all ages, and budgets. Follow eske-style.co.nz and choose your favorite destination.
[/vc_column_text][/vc_column][/vc_row][vc_row][vc_column width="1/3″][vc_column_text]
Land Activities
New Zealand's rugged mountains, rolling hillsides, national parks, reserves, gardens and countryside are only scratching the surface of what land activities are available within New Zealand's environment'.
Whether you are an a serious hiker or simply out for a leisurely stroll on one of the numerous New Zealand Walkways, there are multitude of activities for you to engage in..
[/vc_column_text][/vc_column][vc_column width="1/3″][vc_column_text]

Air Activities
Be inspired by New Zealand's breath-taking scenery, and gain a different perspective, viewing New Zealand from a hot-air balloon, helicopter, or enjoy a scenic flight by plane.
If you are after a jaw-dropping and eye-popping experience, like bungee jumping from a helicopter, or tandem parachuting, there are numerous air activities in New Zealand to get that heart-racing..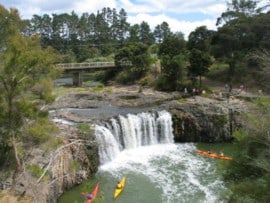 Cottage Industries
New Zealand's diverse cottage industries like greenstone (Pounamu) or bone carving, weaving, ceramics and pottery, are increasing in numbers. Some studio's have an onsite workshop which offer the opportunity to create your own personalised gift, or souvenir for that special person.
[/vc_column_text][/vc_column][vc_column width="1/3″][vc_column_text]
Water Activities
New Zealand is a water-lover's paradise with host of water activities for all ages. Our lakes, swift or gentle flowing rivers, and streams are ideal for participating in kayaking, canoeing, fly fishing or white water rafting. .
You will find many swimming spots around New Zealand where you may also enjoy a picnic or a traditional 'Kiwi' barbeque with family and friends.
If you are searching for that 'Perfect Wave', you may find it along our fabulous coastline, which has a wide variety of beaches.

Entertainment
New Zealand offers a wide range of entertainment..
Be overwhelmed and feel the hairs on the back of your neck stand up when you watch a live Maori Haka for the very first time, or appreciate a live performance.
Take time out to have fun with family or friends at an amusement park, enjoy the atmosphere of a sporting event, or experience New Zealand's vibrant titillating nightlife.
[/vc_column_text][/vc_column][/vc_row]